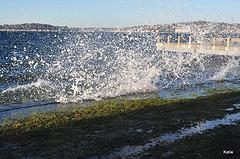 MAGIX MP3 deluxe: the complete solution for collections of Music Software for MP3, MAGIX MP3 deluxe, is the ideal complement for music programs already installed on the PC. This new software keeps the music collection always tidy and up-to-date. MAGIX MP3 deluxe has new features such as the automatic Hit Finder and order by similarity. Software for MP3 MAGIX MP3 deluxe is a software application for efficient and full MP3 for your musical organization. If you want to transfer the own CD s to the PC or download new music, search for similar songs or just listen to music, MP3 deluxe contains all these possibilities in a single interface. Hit Finder is one of the new features. You need only select a title of a song and Hit Finder will automatically record a list of songs similar to the one selected. These similarity criteria do not correspond exclusively to the sound but also to the musical genre, albums and artists.
Accordingly with the assigned search criteria, Hit Finder will find quickly a list of similar topics. Now the only thing one has to do is sit back and watch how grows the music collection on your PC. New features of MAGIX MP3 deluxe help quick orientation in a broad musical universe. You can sort items by similarity of sound, create playlists with a single click and copy favourite compilations.Filter and search, new functions can be found in a twinkling of an eye artists, albums and songs desired. New music browser is ideal for music of known musical bands that offer free and legal music download. The user interface has been improved: now you can modify and adapt using ID3 tags: drag and drop. This browser is directly integrated to the interface of MP3 Software, MAGIX MP3 deluxe. New features: * the program's interface: faster, more flexible and better organized.
* Adaptation of the track (ID3 tags) information with simple drag and drop. * Automatic hit Finder: records automatically songs according to your musical tastes. * Search and filter features: quickly finds artists, albums or songs without long searches. * Music browser: download music from legal websites directly from the program's interface and add it to your music collection. * Sorts songs by similarity and rediscover your music collection. * Automatic recognition of the names of the songs, albums and artists (freedb, mufin audioID).